Village Vancouver Newsletter and Calendar of Events
May 2012
Welcome to the May 2012 edition of the Village Vancouver monthly newsletter and Calendar of Events!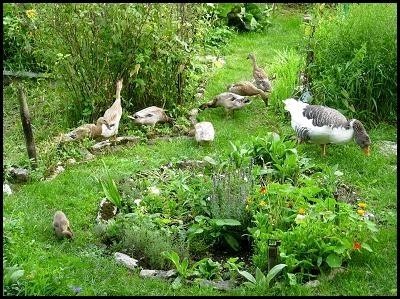 We hope that you will enjoy the main theme of
this month's newsletter, which is Permaculture. The permaculture movement has played a very powerful role in the origins and development
of the Transition movement around the world and here in Vancouver, and yet many of this newsletter's readers may only have a vague notion about what permaculture really means.
Doesn't it have something to do with gardening? Well, yes, but as we hope you'll discover in the articles below, permaculture principles have applications - and implications - that go far beyond the vegetable plot. Indeed, when applied to our human systems and activities, permaculture presents a blueprint for the kind of low-energy, resilient, sustainable and complete communities that the Transition movement is working towards.
This month Village Vancouver is turning 4 years old! It is amazing to look backwards and see how much has happened and how far we've come in such a short time, but we are most interested in looking forward to the crucial (and exciting!) work still to be done. On this anniversary, we have an important invitation to extend to all of you: to become official members of the Village Vancouver Transition Society and attend our first AGM in July to help up set a course for our future! See below for further details.
There's a lot going on this month, and this newsletter is where you'll get the scoop!
Happy reading!
Jordan, Sharon and Ross
The Village Vancouver May Newsletter Editorial Team
Permaculture and Transition
Permaculture
- if you have been active in Village Vancouver or any other Transition initiative around the world, chances are you have come across this term more than once. Many students of permaculture find themselves naturally drawn to the Transition movement, and those who become active in Transition often find themselves sooner or later drawn to permaculture. Did you know, for example, that more than half of Village Vancouver's board members are in possession of a Permaculture Design Certificate (PDC), an internationally recognised certification?
Permaculture and business?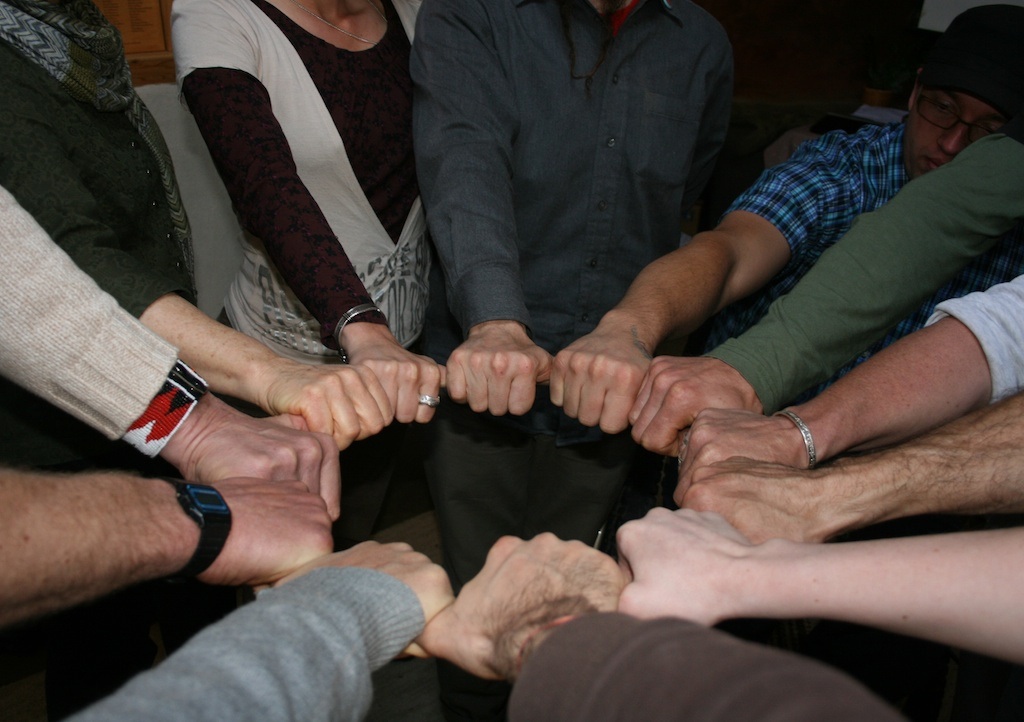 Can permacultural principles be transplanted to business enterprises other than agriculture? Permaculture co-originator David Holmgren thinks that it can! At this time when many Transitioners are either running or thinking of starting their own enterprises, Holmgren's translation of the 12 permaculture principles to the world of business can provide some useful pointers!
You're invited!
Become a member of the Village Vancouver Transition Society!
Call-out for Volunteers
Finding the sweet spot
What if we could all earn our living working with friends at enjoyable things that help move our world towards a beautiful future? You may already be doing that, but if not, why not join us as we apply the intelligence of our hearts and minds to the task of finding your sweet spot, the intersection of your gifts and passions with unmet needs in the world. Our first Right Livelihood Circle is now in progress each Wednesday evening. As things progress, we may start a second circle on Tuesday or Thursday nights. Our goal is to found a network of viable businesses that support the transformation of our world to a just, abundant and beautiful future. We want to make every moment count, especially our working moments.
Urban Digs and Yummy Yards: The new farming pioneers
Transition in Vancouver Workshop

June 9-10, 2012 - Langara College




Join leaders of the transition movement in Vancouver for a 2-day workshop and dialogue introducing the principles, steps and lessons of the successful Transition Town model of local response to global challenges, and engage in generating positive, tangible responses based on collaborative efforts and community self-reliance.



The workshop will be led by sustainability/resiliency educator and certified Transition Trainer Lena Soots.
This will be the 5th time Village Vancouver and Langara College Continuing Studies have offered this popular workshop. Mark your calendars, and
RSVP here
in order to receive updates with further details about this workshop.
Village Building Convergence in Portland May 25-June 3
Doxa Documentary Film Festival May 4-13
Village Vancouver is proud to co-sponsor:
Ayoudo is a Vancouver-based start-up with a social media iPhone app and website that connects people to each other when a little—or a lot of—help is needed. They have just launched their Social Garden initiative to connect gardeners (aspiring and expert), green thumbs, urban farmers, etc. across the city through Ayoudo and would appreciate your feedback and support!


Amy Tran, VVer and social media specialist for Ayoudo, has this to say about Ayoudo's latest initiative: "We love the idea of using social media to help build community in Vancouver and know that gardening is one way for people to connect with each other. With Ayoudo, people can request help, for anything from soil delivery to the building of a greenhouse to general yard maintenance. It's where horticulture meets social media. Throughout the month of April, we'll be interviewing gardening experts, sharing advice for beginner gardeners, and profiling organizations around the city. All this content will be posted on our blog: http://blog.ayoudo.com/"
Amy hopes that the members of Vancouver's robust gardening/urban agriculture community will feel further connected with the help of Ayoudo. Ayoudo is also aiming to connect experienced gardeners with people who would appreciate their gardening know-how and be willing to compensate them for it.
Learn more at ayoudo.com.
Village Vancouver Calendar of Events